Holiday Gift Guide: Hairdressers Part One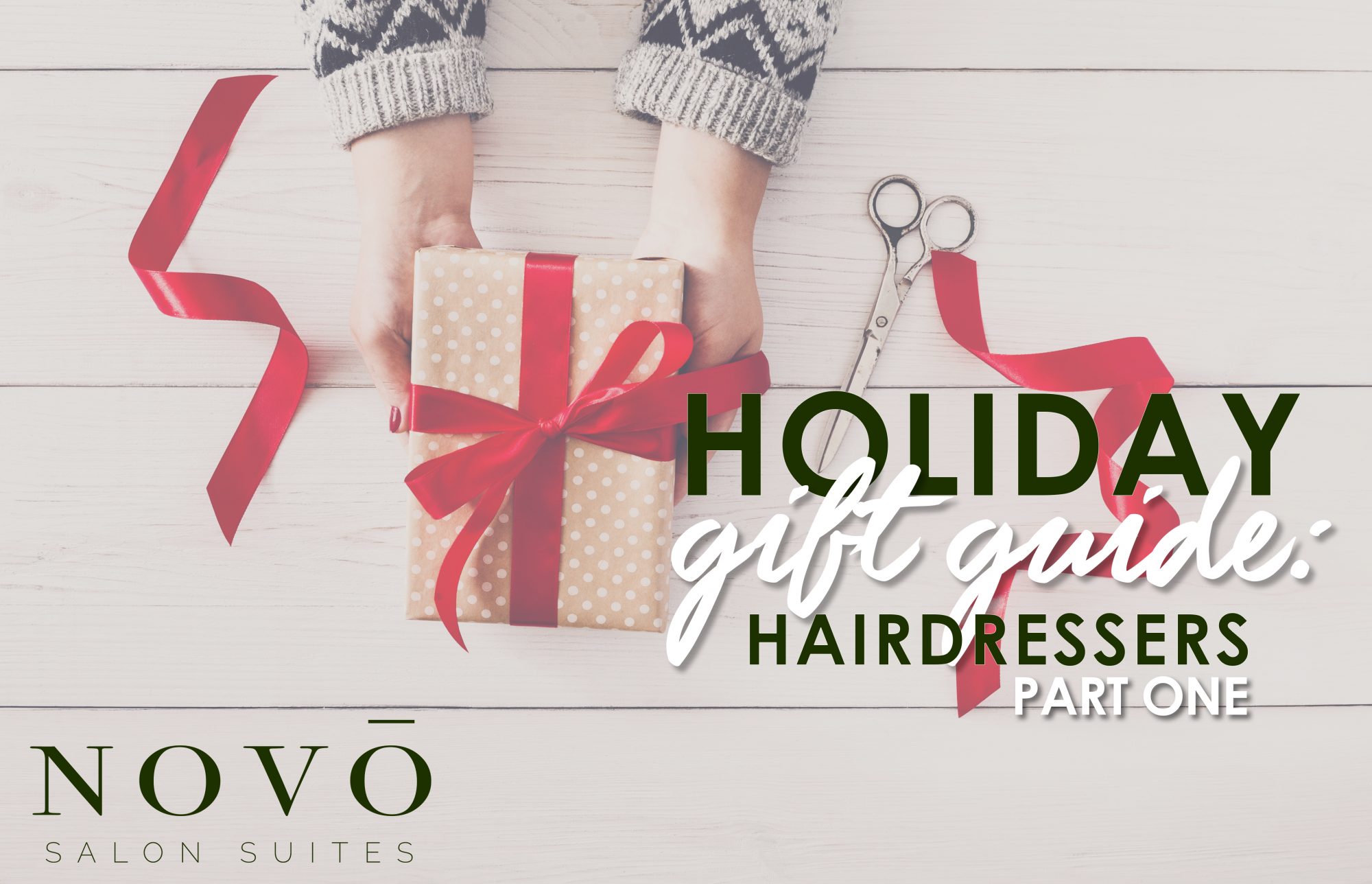 The holidays are coming up quick! Have you started your shopping yet?? Lucky for you, we've put together a few gift guides that we'll be sharing over the next couple weeks! First up is part one of a handy little gift guide for the person who can oftentimes be described as a therapist or confidant- your hairdresser! Your hairdresser may not be the first on your gift-giving list, but they would definitely appreciate the gesture especially if you're a regular client of theirs!
Here are three ideas that would make great gifts for hairdressers:
An Extra Tip
Rule of thumb is to tip your hairdresser between 20-25% for each visit. Some may tip more or less, but the holiday season is the perfect time to show a little extra gratitude. Try tipping a few dollars more, if you can, as a way to say thank you for always making you feel fabulous every time you leave the salon!
A Scented Candle
Here at NOVO Salon Suites, our stylists have their very own space which means they get to decorate how they see fit! A scented candle is a great gift to show your appreciation to your hairdresser and makes a great decoration for their salon!
A Picture Frame/Wall Decor
Going along with the salon decor theme, a pretty picture frame or piece of wall decor that aligns with their salon's aesthetic would make a great gift. Something meaningful like this would definitely be appreciated!
Check back next week for part two of our hairdresser gift guide!