Valentine's Day Makeup #StyleGuide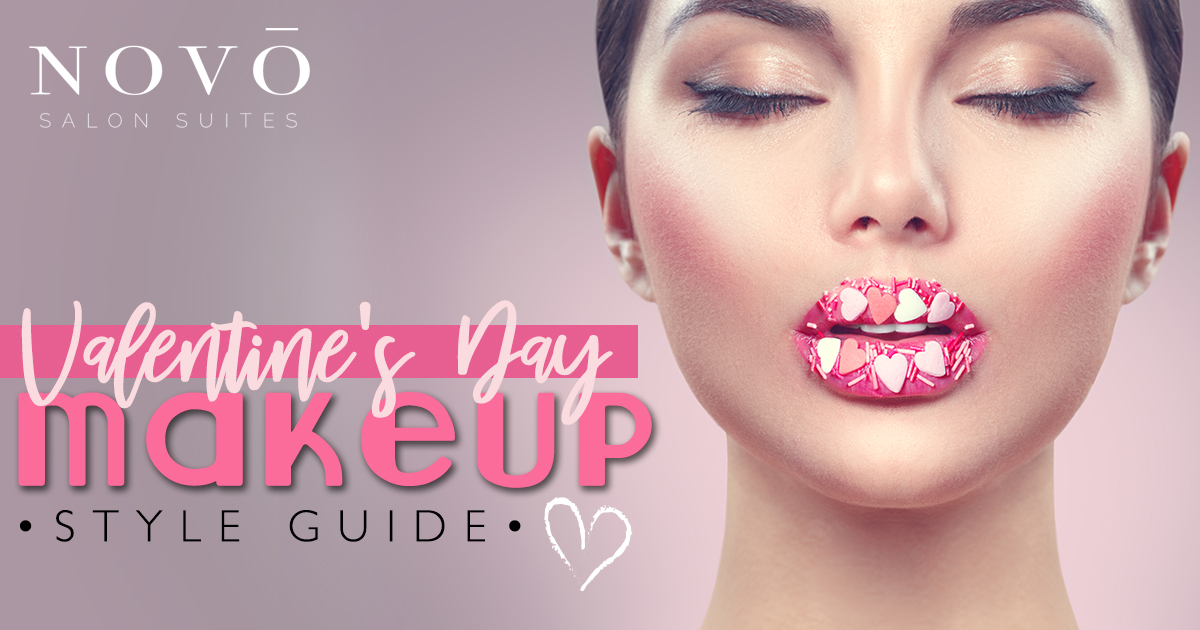 Valentine's Day is right around the corner and, even if you're single, you're probably planning a night out on the town. And whether you're going out with friends or have a hot date, these Valentine's Day #makeup tips can help you feel confident and sexy in any attire!
You definitely *can* have too much makeup. You don't to smudge your makeup all over your date's shirt, and you certainly don't want to look like you have all that makeup on anyways. PRO TIP: Go for a clean, polished look and try using a setting powder to finish your look to ensure your makeup doesn't smear when you get close to that special someone.
Define your best features, starting with the eyes. Black eyeliner is #obvi, right? If it's not, it needs to be! Lining your eyes immediately gives you a polished and elegant look, especially when paired with neutral eyeshadows and natural highlights.
Lashes: Go big or GO HOME! Eyes lashes can literally transform the look of your face. Research even suggests that long eyelashes are attractive because they create the illusion of wide, gazing eyes. If you're not in to #falsies, go for a couple coats of mascaras – I like this one.
Aim for a subtle glow. Try a cream highlighter on top or under your foundation for a hint of iridescent shimmer. But STAY AWAY from the crazy glitter and contouring #extra.
Matte lips are so hot right now. It takes an army to take off matte lipstick, #notkidding. But that's actually pretty convenient when you plan on sipping drinks and enjoying a nice meal. PRO-TIP: start with a lip liner to help the color adhere longer.
Don't be too cliche. Red lips are STILL cool for Valentine's Day, but if you're already wearing a lot of red don't be afraid to try a neutral lip color to really make the outfit pop. If you're wearing more neutral colors (black, white, gray, etc.) red is #definitely the way to go.
•• You don't just have to use these tips for Valentine's Day. All of these tips are useful for any  part of the year! If you've got a glam look for Valentine's Day, WE WANT TO SEE IT! Tag us on your Instagram or Facebook [@novosalonsuites] posts and you might be featured in OUR #insta feed 🙂