4 Best Massages for Instant Stress Relief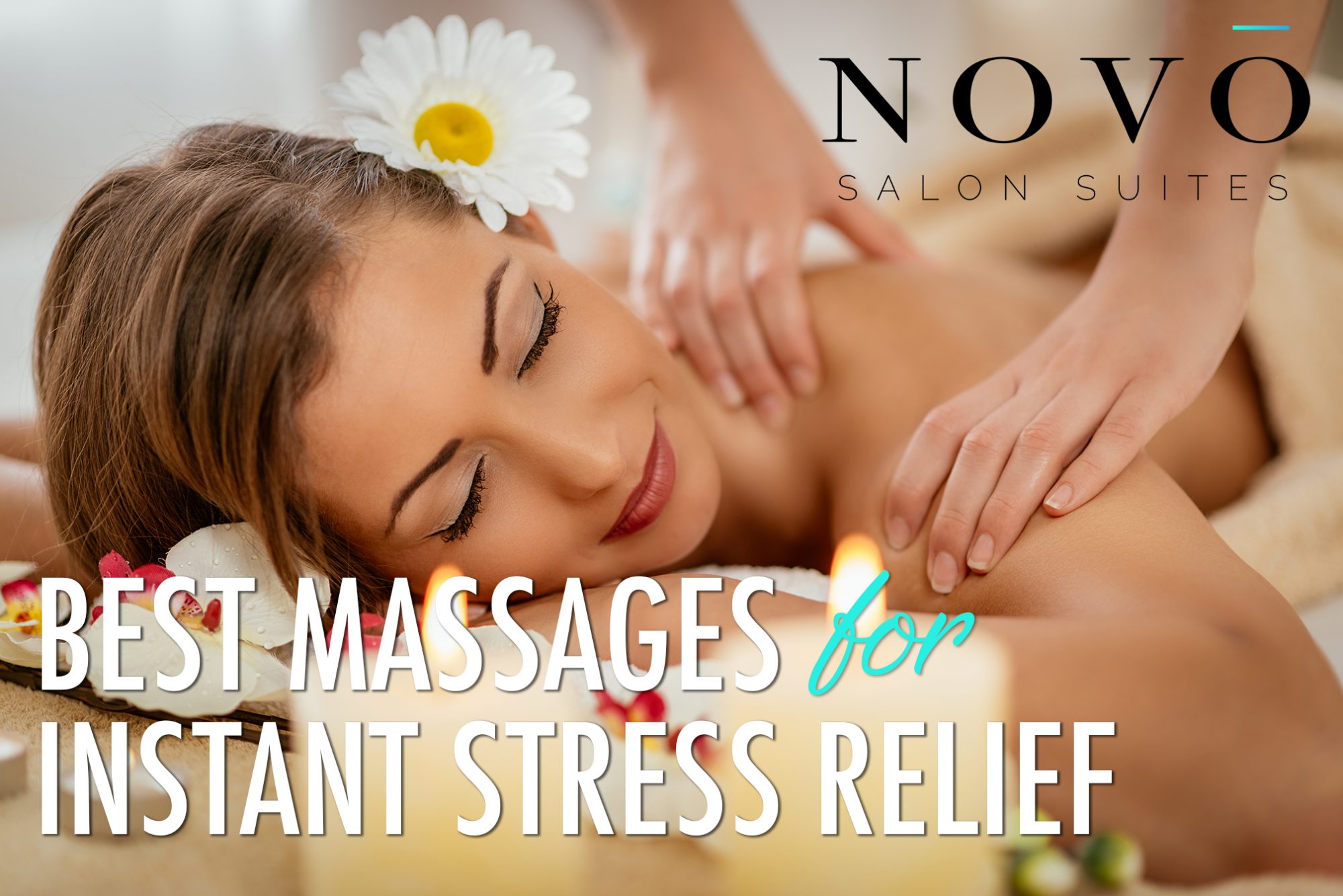 Almost all types of massages provide stress relief, but some are especially great when it comes to relieving stress. Here are four of the best stress-relief massages according to boldsky.com:
Acupressure Massage
Acupressure is a system that is based on the theory that some pressure points in the body can be stimulated for pain relief and de-stressing. Targeting pressure points is a great way to relieve aches and pain in specific spots on the body.
Hot Stone Massage
Volcanic hot stones are heated, then laid at certain points on your body. The heat from the stones loosens up stiff muscles.
Aromatherapy Massage
Aromatherapy helps stimulate your senses with aromatic oils and candles and helps make you feel rejuvenated by the end of the massage.
Swedish Massage
One of the most common types of massage, Swedish massages use a variety of natural oils and massage techniques to give you the perfect solution to stress.
—
At NOVO Salon Suites, we provide high-end salon suites that would be perfect for your growing massage therapy business. If you, or someone you know is looking for a salon suite of their own, contact us today!
This is not our content! Because this article was so awesome, we wanted to share with you. boldsky.com