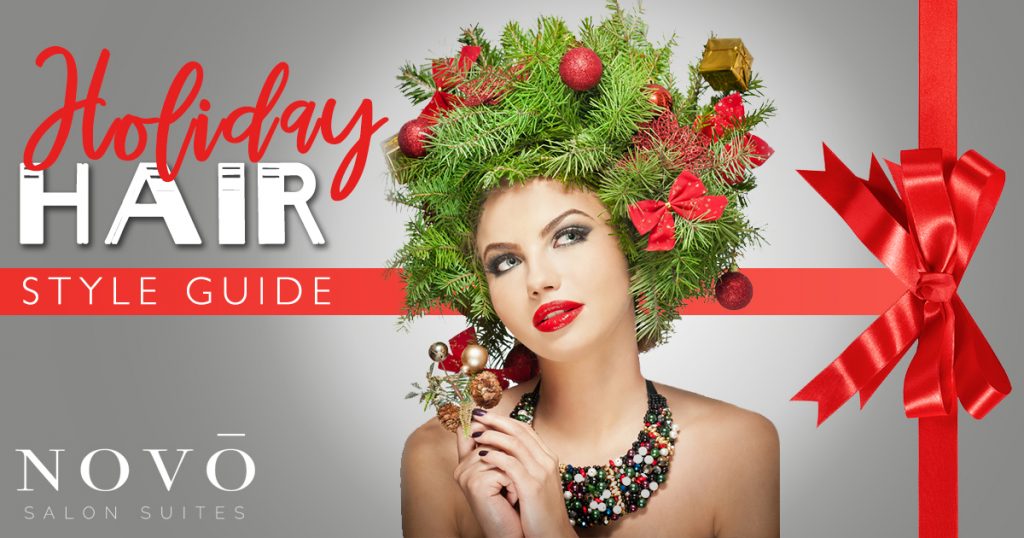 Who's ready for the holidays?? One of the most exciting things about this time of year is getting to dress up and spend time with friends and family. We're here to help you take the hassle out of getting ready- here are five holiday party-approved hairstyles perfect for any holiday gathering!
Big Curls
Ditch the bobby pins and hair ties and bring your whole look together with big voluminous curls or waves. You can achieve this look by using a wide-barrel curling iron.
Glam Waves
Take those curls up a notch with glam waves- the perfect balance between Old Hollywood glamour and modern style. Instead of curling away from the face, create inward-facing curls to achieve this look.
Sleek High Pony
A sleek, high pony can elevate any outfit and is a great way to show off those cheekbones! If you're going for a sharp, but minimal look then this hairstyle is perfect for you! Use a tiny bit of oil to smooth flyaways and you're ready to party!
Fishtail Braid Half Updo
Turn your half updo into a more intricate look by adding two fishtail braids. Finish the look off with wispy, feathery waves throughout the rest of your hair.
Top Knot
Keep it simple-yet-classy with the modern half-top knot. All you need is a hair tie, bobby pins and some texturizing spray to complete this look!
What is your go-to holiday hairstyle? Do you like free-flowing waves or are you more of an updo kind of girl?
This is not our content! Because this article was so awesome, we wanted to share with you. For more holiday hair inspiration, visit https://www.luxyhair.com/blogs/hair-blog/party-hairstyles.